Best Interior Designers in Malappuram: Transforming Spaces into Dreams
Are you envisioning a living space that reflects your personality, lifestyle, and aspirations? Look no further! Our team of dedicated and innovative interior designers in Malappuram is here to turn your dream interior into reality. With a passion for design and a commitment to excellence, we are your trusted partners in creating spaces that blend aesthetics, functionality, and comfort seamlessly.
Our team believes that each space has a unique story to tell, and we are here to help you narrate it through design. From contemporary chic to timeless elegance, we have the creativity to bring your vision to life. Our designers excel in combining textures, colours, and elements in innovative ways, ensuring that your interior is a masterpiece of originality.
At ARKIK DESIGNS , we believe that every space has the potential to become extraordinary. We are a passionate team of interior designers,
architects, and creative minds dedicated to transforming ordinary spaces into exceptional environments. With a keen eye for detail, a commitment to quality, and a deep understanding of our clients' needs, we turn dreams into reality.
We view every space as an opportunity for transformation. Whether it's a cozy home, a vibrant commercial space, or a hospitality venture, our designs are rooted in a profound understanding of your needs and aspirations. We take pride in our ability to create environments that go beyond aesthetics, enriching the lives of those who experience them.
Explore our portfolio to witness the magic we've created for our clients.  Each
project is a testament to our dedication, creativity, and commitment to excellence.
If our works spark your imagination and resonate with your design sensibilities, we're excited to embark on a journey with you. Whether you're seeking a residential makeover, a commercial transformation, or a blend of both, our team is here to turn your dreams into reality. 
Blend of Styles and Trends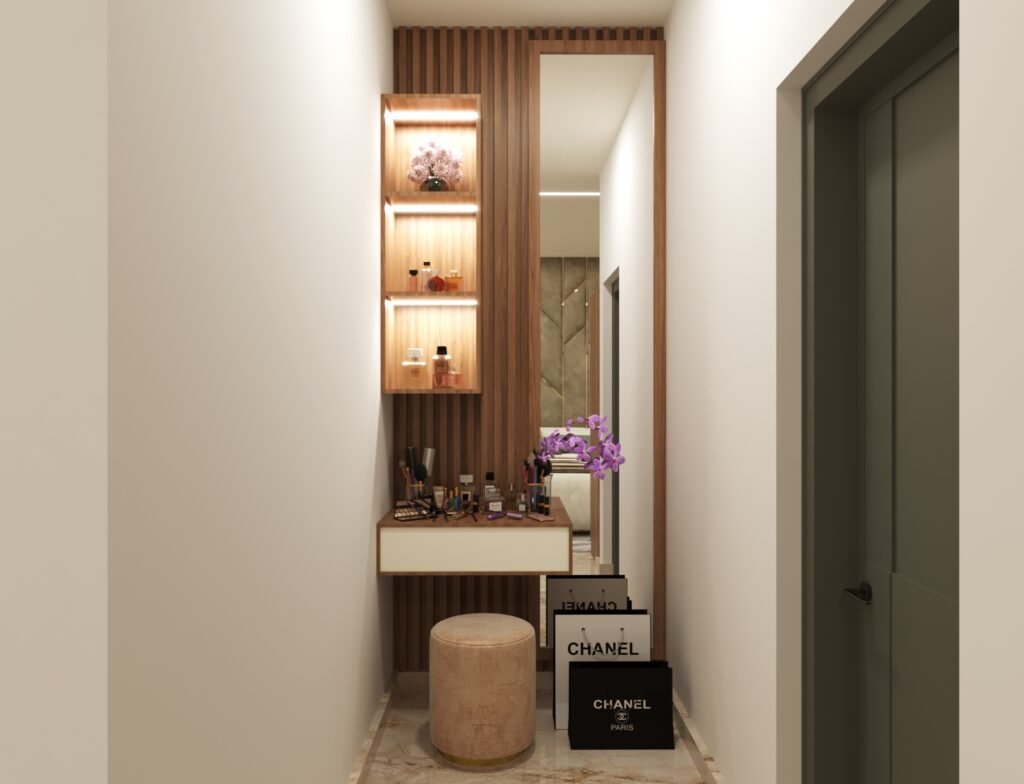 When it comes to choosing the best interior designers in Malappuram, we stand out for several compelling reasons
From cozy apartments to sprawling villas, we specialize in creating residential interiors that resonate with your lifestyle and preferences. Our designs amplify the comfort and beauty of your personal space, making it a true reflection of you.
We collaborate with skilled artisans, craftsmen, and vendors who share our commitment to quality. From the selection of materials to the execution of intricate designs, we ensure that every element of your interior meets the highest standards of craftsmanship. This dedication to quality translates into interiors that stand the test of time.
At the core of our interior design philosophy is a client-centric approach. We believe that collaboration and open communication are key to a successful project. Your feedback, ideas, and concerns guide our design process, ensuring that the end result is a space that surpasses your expectations.
Arkik Designs truly exceeded our expectations with their impeccable interior designing skills.
I can't thank Arkik Designs enough for their exceptional work in renovating our living room.
Arkik Designs took our outdated kitchen and turned it into a modern masterpiece.
Choosing Arkik Designs for our office renovation was the best decision we made.
We had the pleasure of collaborating with Arkik Designs for our restaurant's interior.
Arkik designs is the best interior designers in Malpappuram.